The Team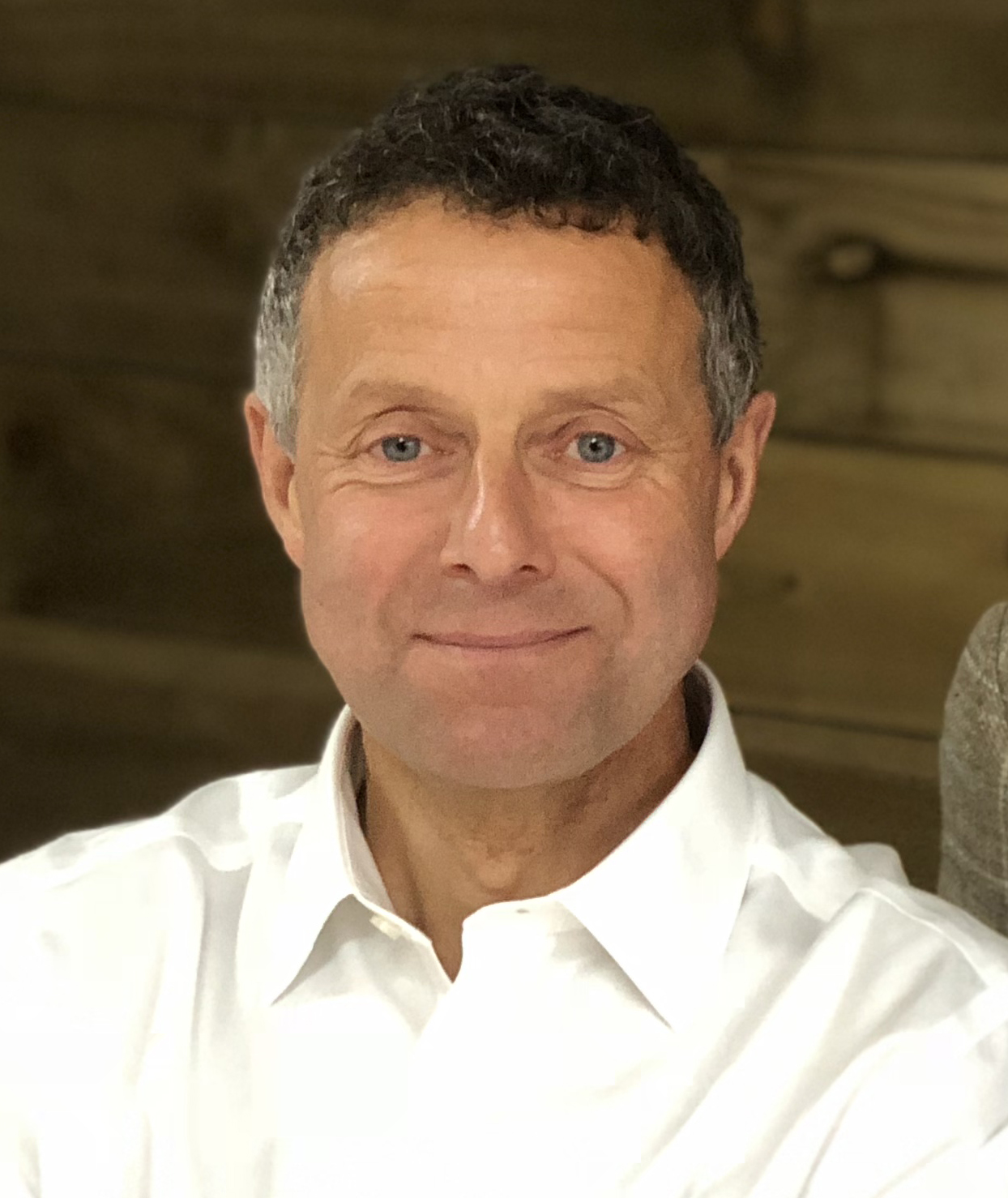 Lex Allan
Principal, The Lex Allan Group
Lex founded the Lex Allan Group of Companies in 1991. He oversees the various Divisions of the Company and focuses on a day to day basis with commercial property and lease extensions. Lex is a Chartered surveyor and a Fellow of the National Association of Estate Agents and has appeared regularly on the BBC Radio WM as "a voice of property"
He is married and along with his wife and two sons, has recently finished refurbishing an old farmhouse on the outskirts of Kinver. Lex keeps fit refereeing senior rugby matches and is a keen triathlete in the "super veteran" class!
"I consider myself to be a very lucky man running a successful property-based business surrounded by a truly first-rate team!"
---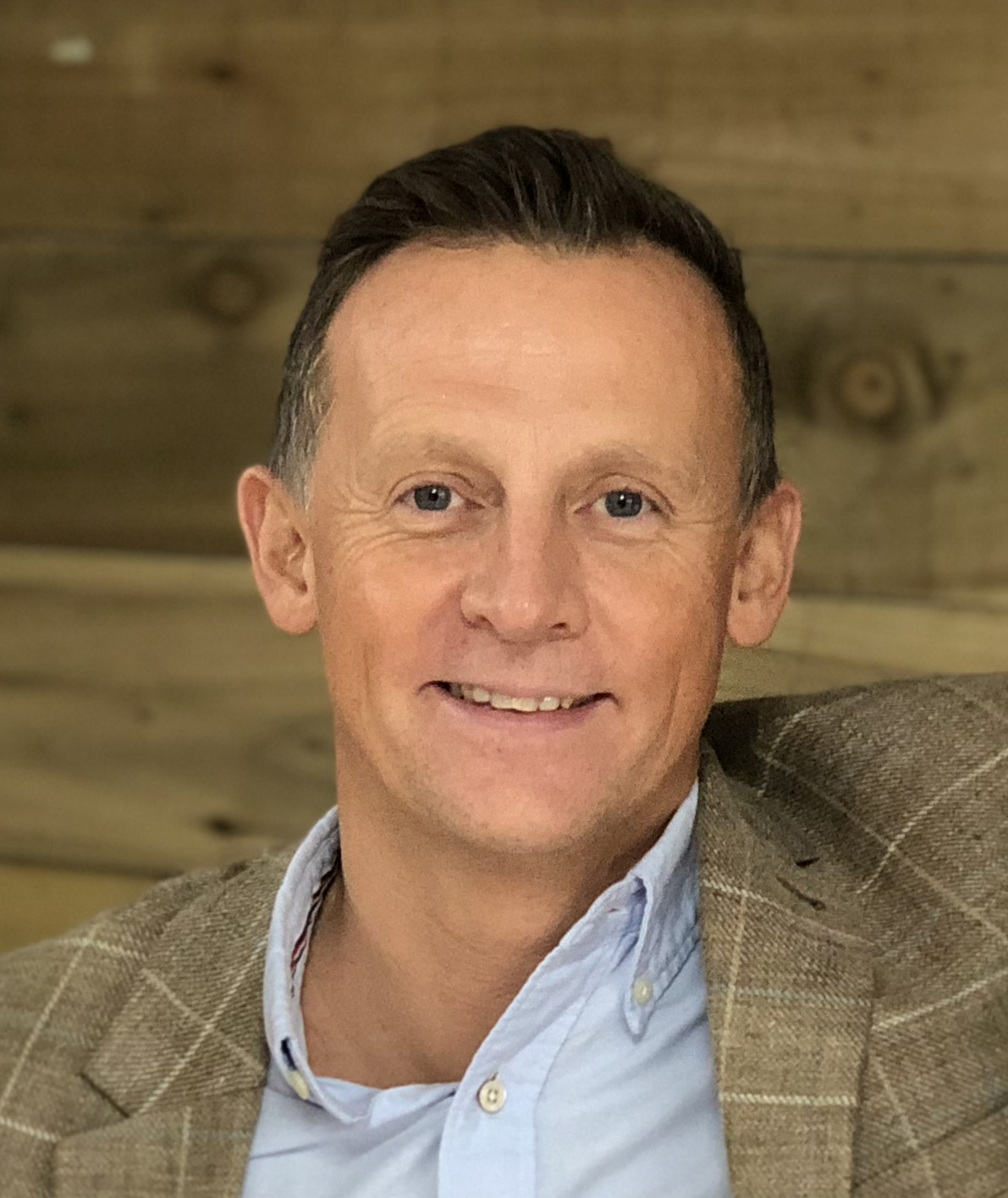 Dean Grove
Managing Director, Lex Allan Grove
Dean was born in Halesowen and now lives in Clent. Dean's career in property has seen him working his way up through the ranks in to a Senior position in both corporate and independent estate agents. Dean joined forces with Lex Allan in 2006, is resolutely innovative and pays fastidious attention to detail.
Dean is married with two children who are both at school in Hagley. Dean is a keen sportsman, playing tennis, football and has recently taken up running.
"I have always been 100% driven to deliver exceptional service standards to my vendor clients. We have been recognised several times in estate agency awards which clearly indicates that we are on the right track."
---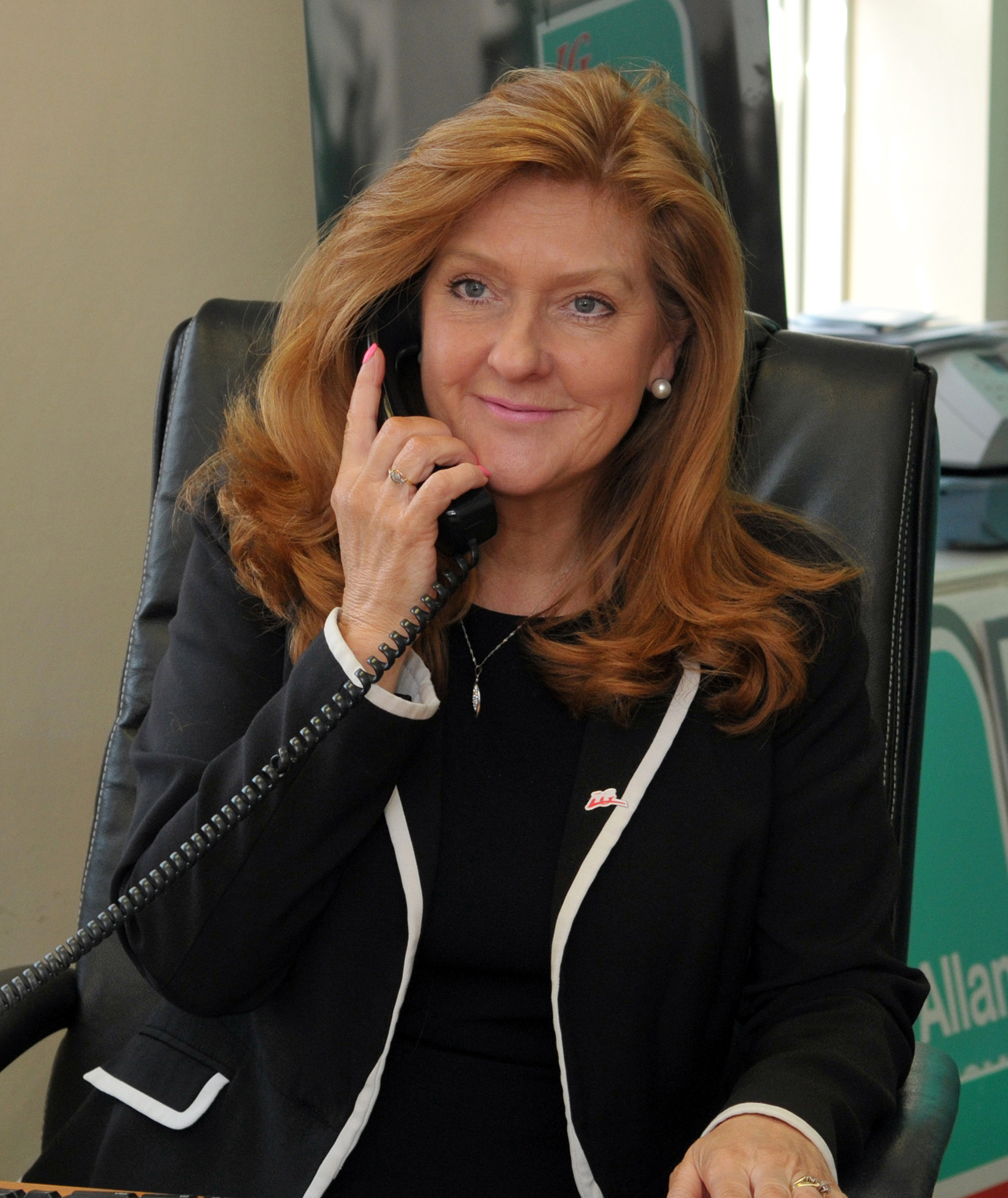 Dawn Hughes
Associate Director, Branch Manager, Halesowen
Dawn Hughes is one of the best known names in Halesowen estate agency with many years of experience and an irrepressible enthusiasm for the profession. She lives locally in Hayley Green with her husband and two sons. All the family are keen equestrians and put in long hours with their numerous steeds. Dawn has a real passion for property which is reflected in her popularity with vendors and purchasers alike.
"I have been working in Estate Agency for over 30 years – it is more a passion for helping people find their dream home than a job – I love every minute of the day."
 
---
Jerry Reeve
Lettings Director (Lex Allan Lettings)
Jerry has been in the business almost since its inception and is married to a local solicitor and has two daughters. He lives in Pedmore, is a keen sports fan and 'in his day' was a competitive cross-country runner.
Jerry is a lover of fine wine and has travelled across the globe experiencing both glamorous destinations and the very best local tipples on offer!
"I cannot imagine a more enjoyable job combining the stimulation of a fast moving market with the development of close and often long standing relationships with Landlords and Tenants."
---
Simon Senior
Associate Director - Land & New Homes
Originally from Cheshire Simon moved to Stourbridge 9 years ago after meeting with his now wife while playing guitar in a band. When Simon joined us, he already had a proven track record as a successful negotiator with a large national corporate agency.
Simon now lives locally in the Old Quarter and in his spare time he plays football and walks his dog 'Ted' As the man on the ground, Simon offers his own local specialist knowledge in the Old Quarter. Wordsley, Kingswinford and Amblecote.
"I genuinely get real gratification from helping our vendors and purchasers through a smooth move."
---
Lex Allan Jnr
Sales Negotiator, Halesowen
A fresh faced and much better-looking version of the older Lex Allan, Lex joined the company as a junior negotiator having completed a BTEC course in music at Kidderminster college. Lex is now a pivotal part of the Halesowen Agency machine finding buyers their dream home and accompanying viewings.
Lex is a keen fitness fanatic and is both car and motorcycle mad. He is also a sought-after DJ which naturally follows on from his love of all aspects of modern music.
"The thrill and buzz I get from finding the ideal buyer for our vendor clients on terms that satisfy all parties gives me an awesome sense of achievement."
---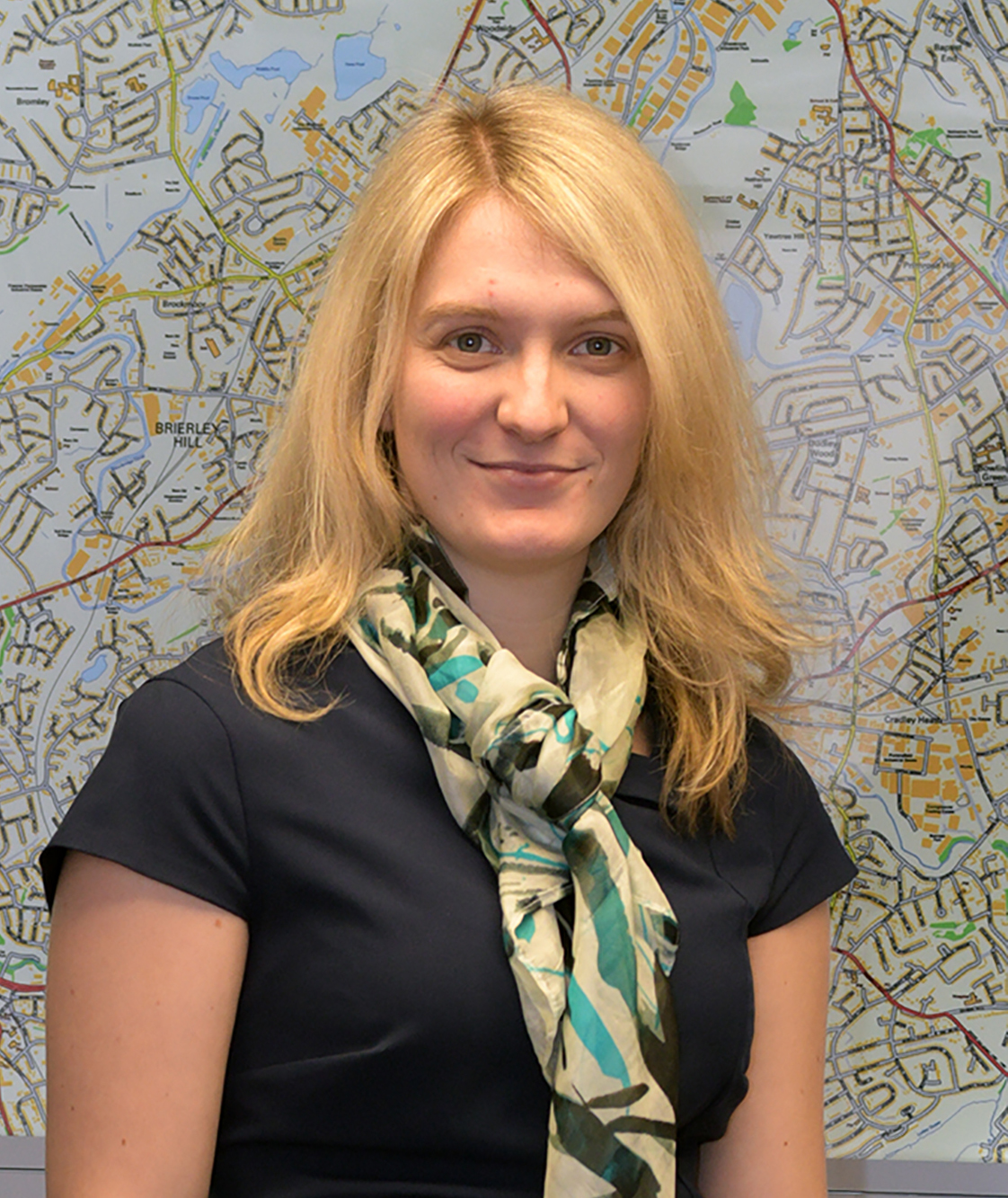 Sasha Austin
Office Manager

Sasha was educated at Haybridge High School in Hagley and joined Lex Allan as an office junior straight from school. A few years ago, Sasha had a career break from property but returned after a short period to take up her current position.
Sasha has a huge capacity for work-load and is incredibly well organised. She is the "mechanics" to seamlessly blend the front of house sales and the back of house administration options.
"I love my job at Lex Allan – its interesting, varied, always rewarding. I can think of nowhere else I would rather work."
---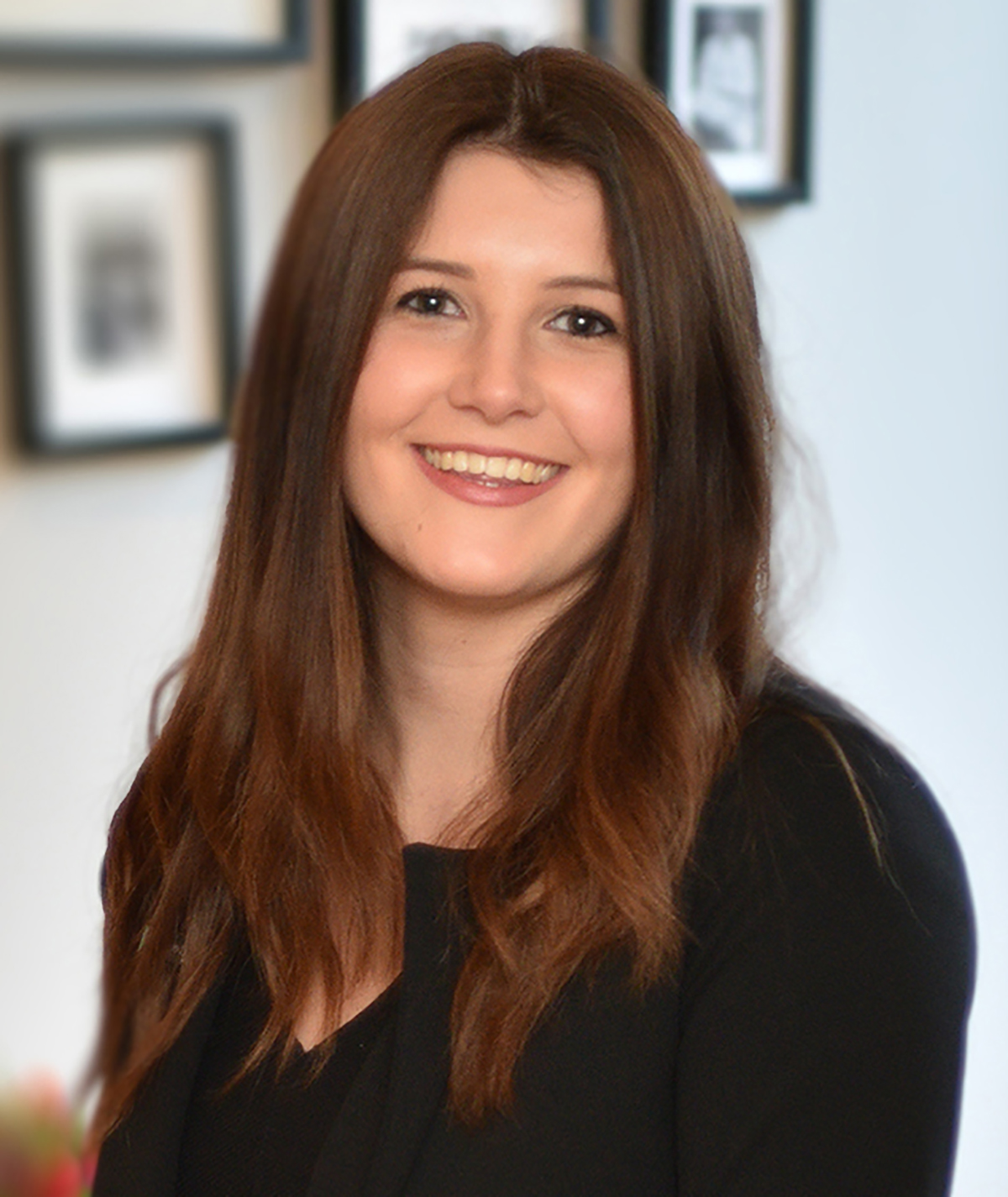 Jessica Bryan
Senior Sales Negotiator, Stourbridge
Jess has worked in estate agency since 2014 and has experienced both buying and selling therefore has an intimate knowledge of the whole process from start to finish which serves her well when giving advice to clients.
She has a passion for interior design and is an avid animal lover. She is a qualified horse-riding instructor and in her spare time (when not riding horses) keeps fit and loves travelling to new destinations.
"Staying side by side with both vendors and buyers all the way through their journey and seeing them move into their new homes makes it all worthwhile."
---
Jamie Cotton
Sales Negotiator, Halesowen
After graduating from university, Jamie took some time out to fulfil a dream travelling across South East Asia, North and South America. He has completed his Estate Agency NVQ Level 2 and 3 and joined Lex Allan Grove shortly after he qualified.
Jamie lives in Romsley with his family and is a real "party animal". He has boundless energy and enthusiasm for life. As a youngster Jamie was a highly competitive equestrian – competing at national level but now modestly describes himself as a "happy hacker"
"Halesowen is a great fast paced office to work in – my confidence grows daily working for such a strong brand and with such a capable team alongside me."
---
Wendy Crimmons
Administration Manager, Halesowen
Wendy was born and bred in Halesowen and has many years experience in the property profession working initially for a company of Chartered Surveyors in Birmingham and thereafter joining estate agencies in both Bearwood and Quinton. Wendy joined Lex Allan and Grove at the company's inception and undoubtably is the "back bone" to our well oiled administration machine.
She enjoys a hectic social life and is one of our most lively members of staff both in and out of the office!
"I have been in the estate agency industry since leaving school. I love my job – the Lex Allan and Grove staff are like my second family."
---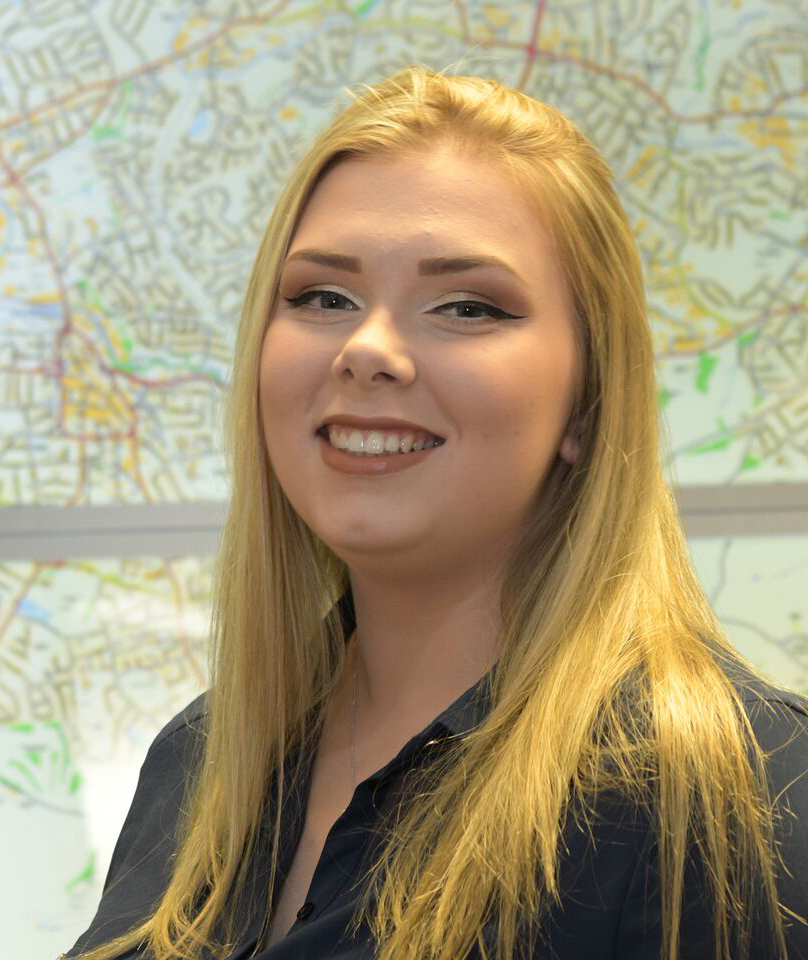 Chelsea Dumper
Administration Assistant (Lex Allan Lettings)
Chelsea has recently completed an HNC in Business and is working towards achieving her Level 4 NVQ in business administration. She lives locally in Amblecote and is a self-confessed car fanatic and can be seen at weekends in her swanky "wheels" with her long blonde hair blowing in the wind. At the weekend she loves to spend time with family visiting new places.
"Working with Lex Allan has taught me so much. Being able to work alongside such an experienced and knowledgeable Lettings Team is a pleasure. I cant wait to learn more!"
---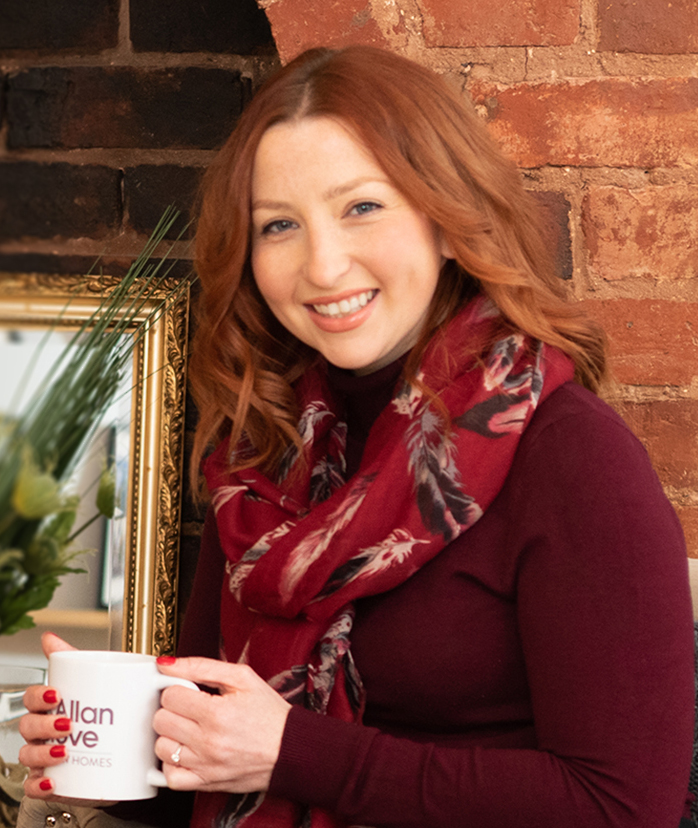 Louise Hackett
Land & New Homes Co-ordinator
Louise has a wealth of property agency experience having worked in "The Business" for over 10 years.
She is eminently adaptable and has exemplary skill sets in negotiation, marketing and running 'New Home' sales centres.
Louise is one of our hardest working members of staff balancing her working commitments with the time she spends with her daughter and yet still finds time to keep 'trim in the gym'!
"Every day is different at Lex Allan - exciting new challenges means greater job satisfaction - I love it!"
---
Jonathan Hastings
Branch Manager, Stourbridge
Jonathan has worked in most job roles within estate agency rising up through the ranks to become a lister within a UK corporate company. He has run his own business within a large "online" agency which gave him a wealth of diverse and useful knowledge which he is now implementing to great effect as Estate Agency Branch Manager.
Jonathan lives in Amblecote with his fiancée and their dog, Poppy. In his early years he represented Great Britain in BMX Cycling and now enjoys more leisurely weekends away and watching sports.
"I thrive on giving the best possible service and advice throughout the whole selling and buying process and have a reputation for going 'above and beyond' for my clients."
---
Nicky Jenkinson
Maintenance Manager
Formerly an accomplished legal secretary, Nicky joined us in 2009 having decided on a change of career path. Nicky efficiently deals with any maintenance issues which arise within the portfolio and handles gas safety compliance. She hits her day head on at 100 miles per hour and is a whizz on the keyboard!
She is a committed and proud mother of two and a stalwart support to her husband who is a successful local builder. She lives locally in kingswinford an in her spare time enjoys camping and caravanning holidays and recently travelled to New York for a very special birthday!
"I love my role dealing with diverse issues on a daily basis. I get great fulfilment in providing solutions to people's problems and receiving that all important "thank you!"
---
Kelby Pierpoint
Sales Negotiator, Stourbridge
Kelby has been in estate agency since 2015 and previously worked for a large franchise based in North Worcestershire.
Kelby is incredibly well organised and regularly puts forward innovative methods to enhance the presentation of the properties that we sell. When not at work she likes to keep fit and is currently in the process of decorating and furnishing her new home.
"There is nothing more satisfying than handing over a set of keys for someone to begin their new venture and knowing you have played a key part in the purchase process."
---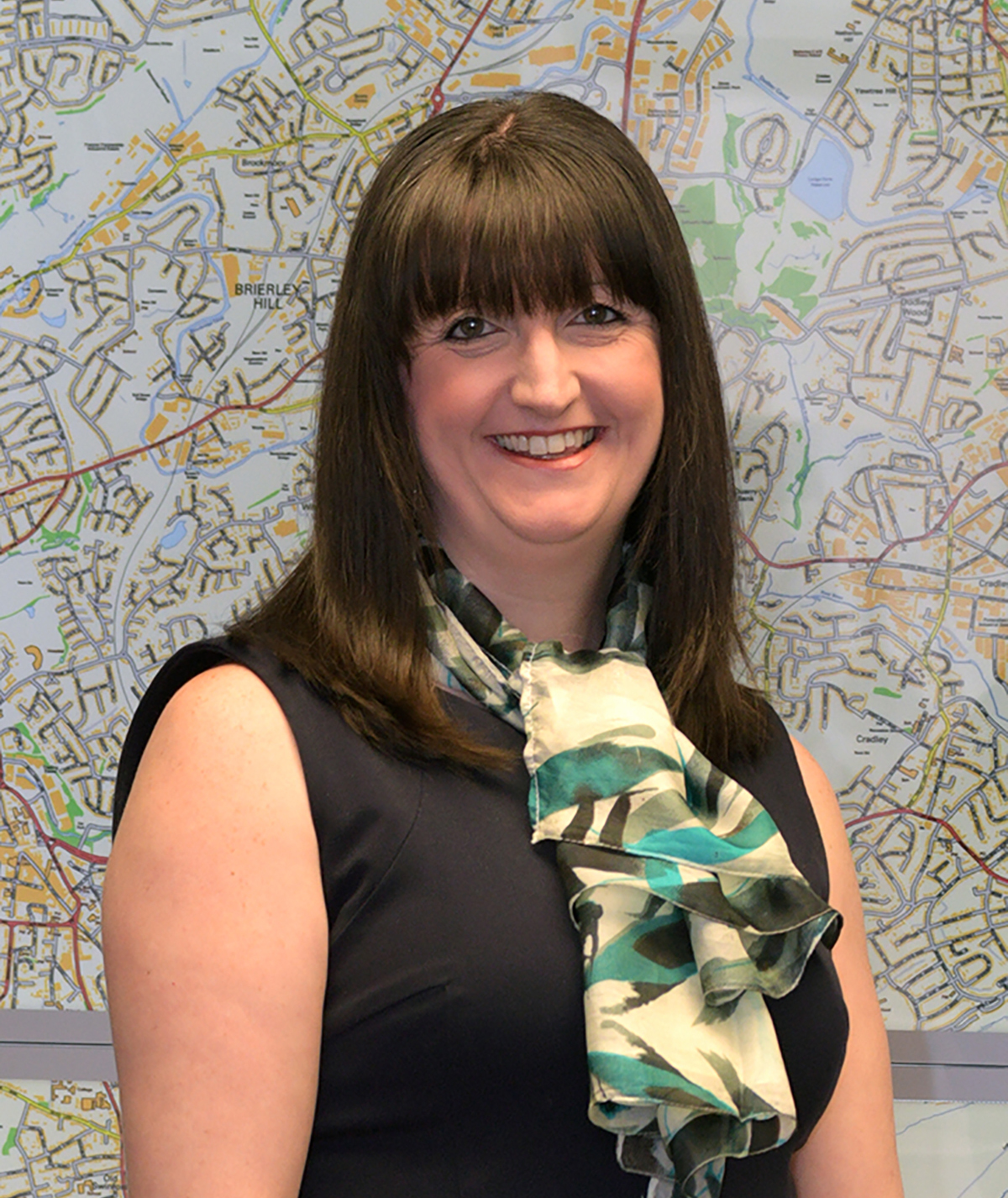 Laura Rikunenko
Accounts Administrator (Lex Allan Lettings)
Laura joined Lex Allan in 2000 as an Office Junior and has worked her way up through the ranks gaining valuable experience in most facets of lettings. She has a key role in the business ensuring rents are received on time and landlords and contractors are paid without delay.
She is married with two smashing daughters and lives locally in Wollaston. She has achieved an ideal work life balance being a pivotal member of the Lex Allan Team yet still having time to enjoy being a Mum.
Laura loves quality time with her family and us a season ticket holder at The Molineux.
"After 17 years with Lex Allan, I still love my job. I could not imagine working anywhere else."
---
Wendy Ryall
Company Secretary (Lex Allan Lettings)
Wendy has worked for Lex Allan for more years than she cares to remember! She has risen through the ranks to the exalted position of company secretary – a role requiring a high level of administration and accountancy capability.
Wendy lives In Hagley and when not at work, keeps fit playing netball for a local team, combined with Zumba classes and dog walking.
"As one of the original members of staff at Lex Allan, I am proud to have watched the company grow over the years and still enjoy the work challenges each day brings; particularly dealing with the idiosyncrasies of Mr Lex Allan Snr!"
---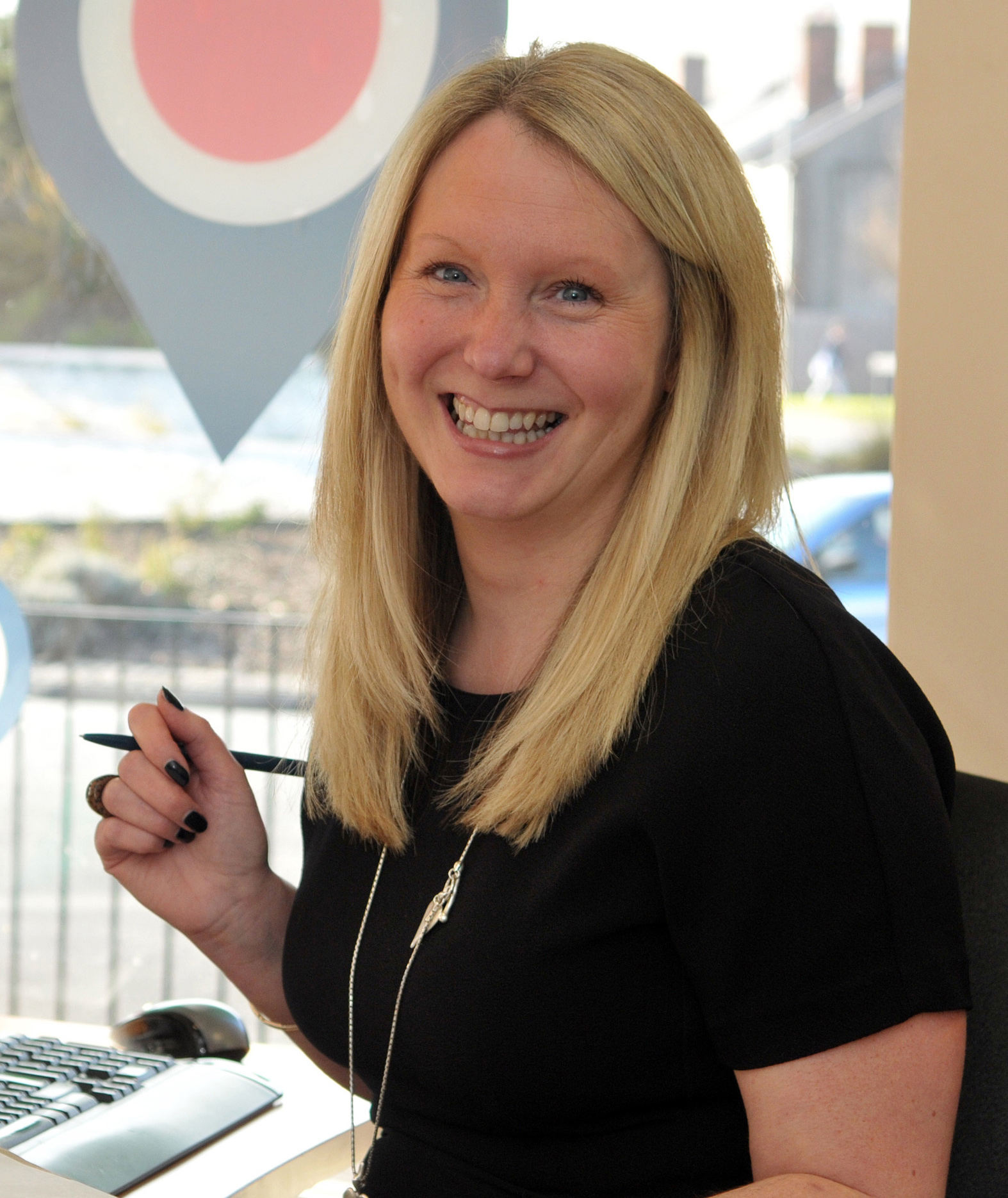 Lisa Saunders
Assistant Manager, Halesowen
Lisa joined the Lex Allan and Grove team in 2007 having worked previously for several years at the well-known former Halesowen company James Grove and Sons. Lisa has an excellent working knowledge of the local area. She lives near to the office in Haden Hill and seamlessly manages to balance the roles of dedicated mum and committed property professional.
Lisa has a wide circle of friends, loves her pets and when time permits enjoys relaxing by immersing herself in a good book.
"I get endless pleasure in helping clients. There is no better feeling than handing keys over on completion!"
---
Rob Shotton
Branch Partner
Rob has been in the property industry since 2001 and during that time he has worked in New Homes, Commercial Property and Residential Estate Agency. He lives locally and has a great knowledge of the local area.
"I pride myself on offering a friendly and approachable service and work to the highest standards."
---
Bev Southwick
Sales Progression Manager
Bev offers an exceptional wealth of experience and is able to identify and address issues that may impact the successful outcome of a sale. She is known for being "calm in a crisis" and has an ever-cheerful disposition
She is an exceptionally hard worker both in the office and at home and loves fine dining and walks in the country.
"Before joining Lex Allan Grove, I worked for one of our competitors for 15 years and can honestly day that our service definitely goes above and beyond other agent's offerings. In short we provide the service out clients deserve."
---
Harvey Pearson
Associate Director - Hexagon Commercial Property
Harvey is one of Lex Allan youngest members and this is his first fulltime position. After finishing his A' levels Harvey spent some time coaching football for schools and local football academies. He is also studying part-time for a degree in Business Management.
Harvey continues with his football passion and plays for a local team in Halesowen. At the weekends he can be found in clubs listening to live music or performing as a DJ.
"Working alongside experienced and knowledgeable colleagues is enabling me to learn more and more everyday about the fast paced property industry"
---
Kay Webb
Viewing Consultant, Halesowen
Kay Joined Lex Allan and Grove in 2007 in a role for which she is tailor made. She is bubbly, cheerful and immensely helpful to prospective purchasers. Kay lives in Halesowen and before joining the Lex Allan Grove team she ran her own retail fashion business. Prior to this she worked in retail as a PA to the MD of a local engineering company.
Kay is a really popular member of staff and plays a key part in successfully introducing purchasers to properties. When not at work Kay likes walking, gardening and holidays in exotic locations.
"This is my ideal job with regular professional training, a varied work schedule and know that I am an important part of a successful team."
---
Phil Swingler
Senior Valuer
Phil came to Estate Agency over 10 years ago following a decision to make a major career change. After an early career as a tool setter, Phil decided that Estate Agency was the path for him after encouragement from an Estate Agency acquaintance. Phil lives in Halesowen with his partner and three young children. A fervent scooter enthusiast (much to his partner's dismay) and yet another employee with a passion for music. Phil collects Northern Soul vinyl and DJ's at weekends.
"Helping people achieve their dream home is my goal. I get a real sense of job satisfaction from seeing a sale through from the initial valuation to moving day."
---